When:
July 11, 2018 @ 6:30 pm – 9:30 pm
2018-07-11T18:30:00-04:00
2018-07-11T21:30:00-04:00
Where:
The Village at Oxford Greens Clubhouse
97 Country Club Drive
Oxford
CT 06478

Fun, yet challenging, 1-to-1 digital competition in 25 categories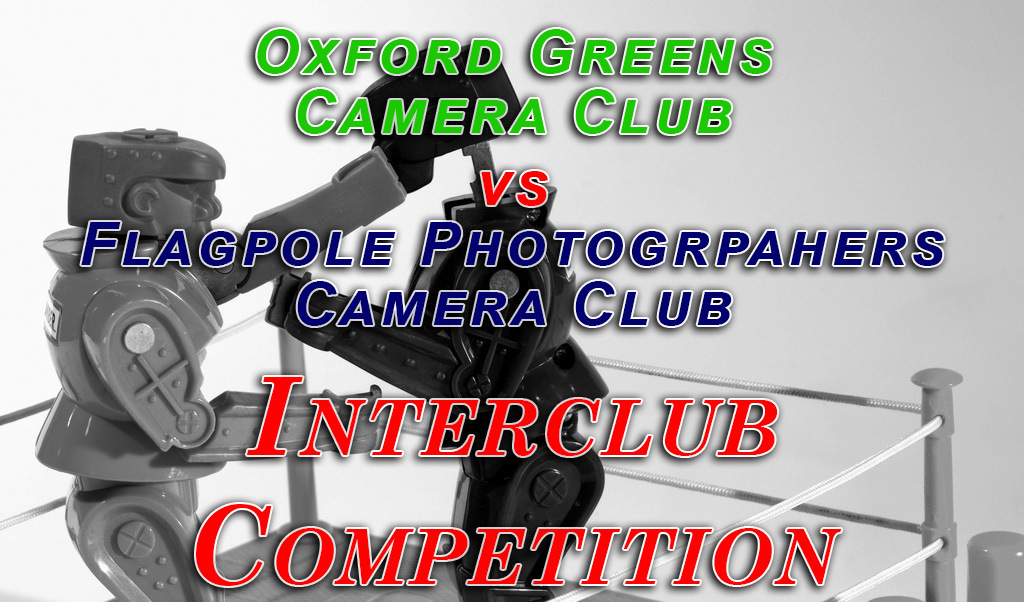 Each club will submit one digital image in each of the 25 categories. A single judge will select the "better" photo in each category. The club with the most "better" photos takes home the trophy! Booing and cheering are encouraged as well as bribing or teasing the judge.
This is 2 competitions in one. First, we have an internal competition to choose our best photo for each category. That's 25 categories! Then, we have a head to head (photo to photo) external competition with Oxford Greens. Our best photo against their best photo for each category.
We need a dozen or more photographers involved. Hopefully, everyone will submit 1, 10, 25 or more photos.
Internal Competition Rules
Photos must be taken and entered by a member
Photos are not restricted to our normal "from the preceding 24 months" rule
There is no limit on the number of categories you enter

The external competition rules limit the number of photos from any photographer to three

You can submit up to 2 photos in any one category

For the external competition, we show up with our single "best" photo for each category

Technical photo specifics are the same as our normal competitions – type: JPG, color space: sRGB, resolution: HDTV (width 1920, height 1080) display system, borders: add one if you want …
Timeline
Feburary 23rd – Start uploading photos
June 18, at midnight, deadline for submitting photos
June 19, internal competition judging, at Chane & Rhonda's

We need at least 6 volunteers for internal selection, at least 3 should not be board members

July 11, external competition party at Oxford Greens
Categories
Autumn
Birds
Bridges
Circular
Clouds
Doors
Eyes
Fashion
Field of Dreams
Fog & Mist
Glass
Imperfection
Lighthouse
Locks
Long Exposure
Mountains
Panorama
Puddles
Rivers
Road Less Traveled
Simplicity
Sunset
Transportation
Trees
Wavy
Event Activities at Oxford Greens
6:30 pm – Social time and appetizers
7:00 pm – Competition
8:00 pm – Pizza
This event is restricted to members and their guests only.